BABABOO AND FRIENDS
MAKING STORIES COME TO LIFE
We make wonderful stories come to life with our high quality wooden toys.

Creating lifelong childhood memories full of play, nourishment, and loving family time.

Time together, lasts forever.
ON OFFER
OUR RANGE OF BOOKS & TOYS
All toys
12 months+
18 months+
24 months+
All books
OUR STORY BOOK
Little Lion Bababoo wishes with all his heart that he were braver!

To help him discover his courage, his best friend Miss Mali takes him on a series of adventures: with Elephant Lolo by his side, Bababoo dares to climb to the very top of a cherry tree.

Monkey Yuki van Zuki pushes him on a swing way up high into the sky, and with Bunny Pippa Pippolina's help, he even enters a mysterious cave in a forest. Bababoo realizes that he can do anything with his friends by his side, and more adventures await!
OUR BOOKS
THE BABABOO AND FRIENDS BOOKS
CHARACTER BOOKS
STORY BOOK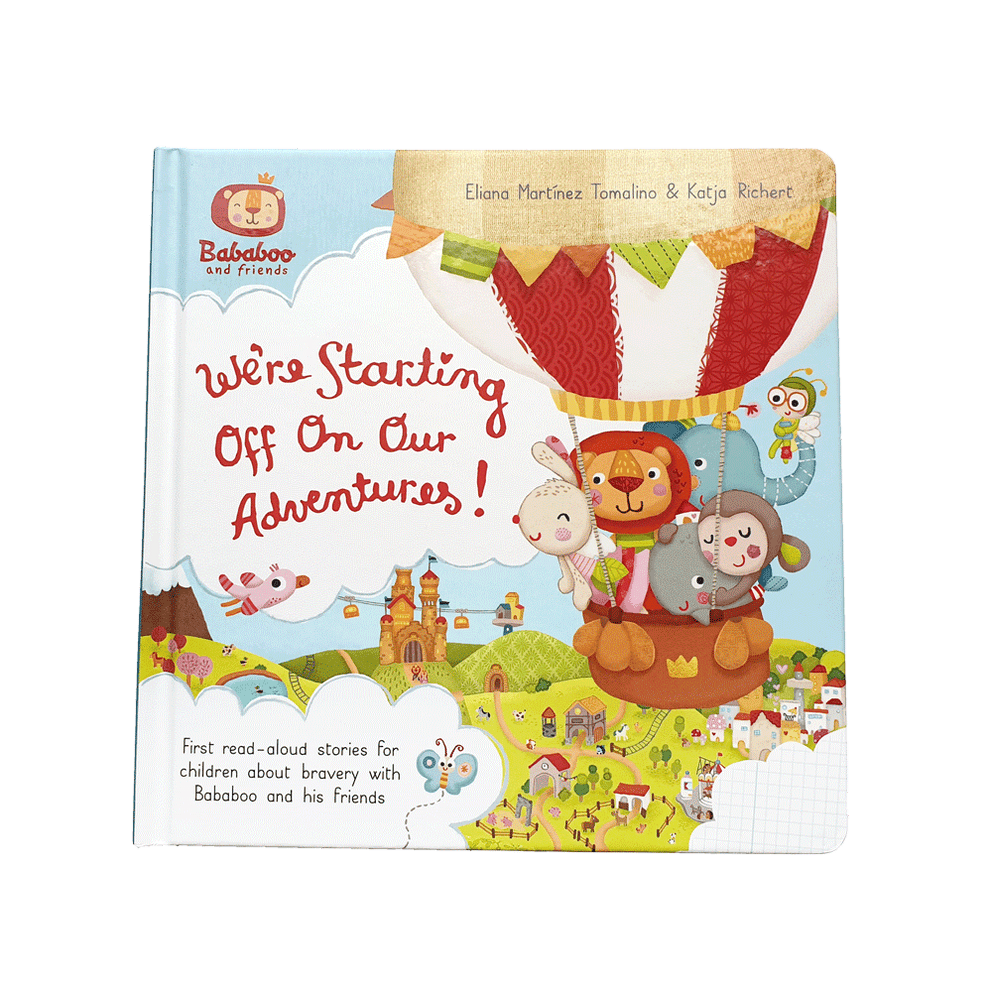 "We're Starting Off On Our Adventures!" Board Book
$9.99
From 24 months
We're Starting Off On Our Adventures!" is an exciting and instructive story for children and their parents. Through the eyes of Bababoo and friends, this book helps children learn to be courageous, overcome fears, make friends, and support one another in solving problems. Carefully responds to the needs and dreams of children. In conjunction with the Bababoo and friends® educational toys, this book enables children and parents to experience a shared, interactive and playful engagement that no digital device or toy alone could ever offer this age group.